Year 4
Welcome to Year 4!
Miss Ward
I am so proud of the maturity and positivity that you have all shown over the past few weeks. Keep being super stars!
I hope you and your families are all safe and well. Our classroom feels very empty without you all (and quieter!).
Please visit the home learning page to see weekly activities that I will set via Seesaw or Purple Mash. I've also posted some useful links and some fun activity ideas.
Keep smiling and being fantastic
Miss Ward x
Please see below for key information about your learning. Thank you to parents and carers for your continued support
Our Class Vehicle.
Terrific Tudors!
Year 4's Spring Term Vehicle project is all about the Tudors! Throughout our learning journey, we will be learning about the Tudor reign over England, the monarchs who ruled, the Battle of Bosworth and how the rich and poor lived in Tudor times. We will be painting Tudor style self-portraits and printing Tudor roses during art lessons. In DT, we will be designing our own Tudor shields and tasting and making Tudor food.
Our vehicle outcome is a Terrific Tudors documentary. The children will be creating their own horrible-histories style documentary to showcase their learning about the Tudors. We will be inviting parents to the premiere viewing of the children's documentary at the end of the Spring Term. Expect laughs, music, animation and lots of fantastic facts!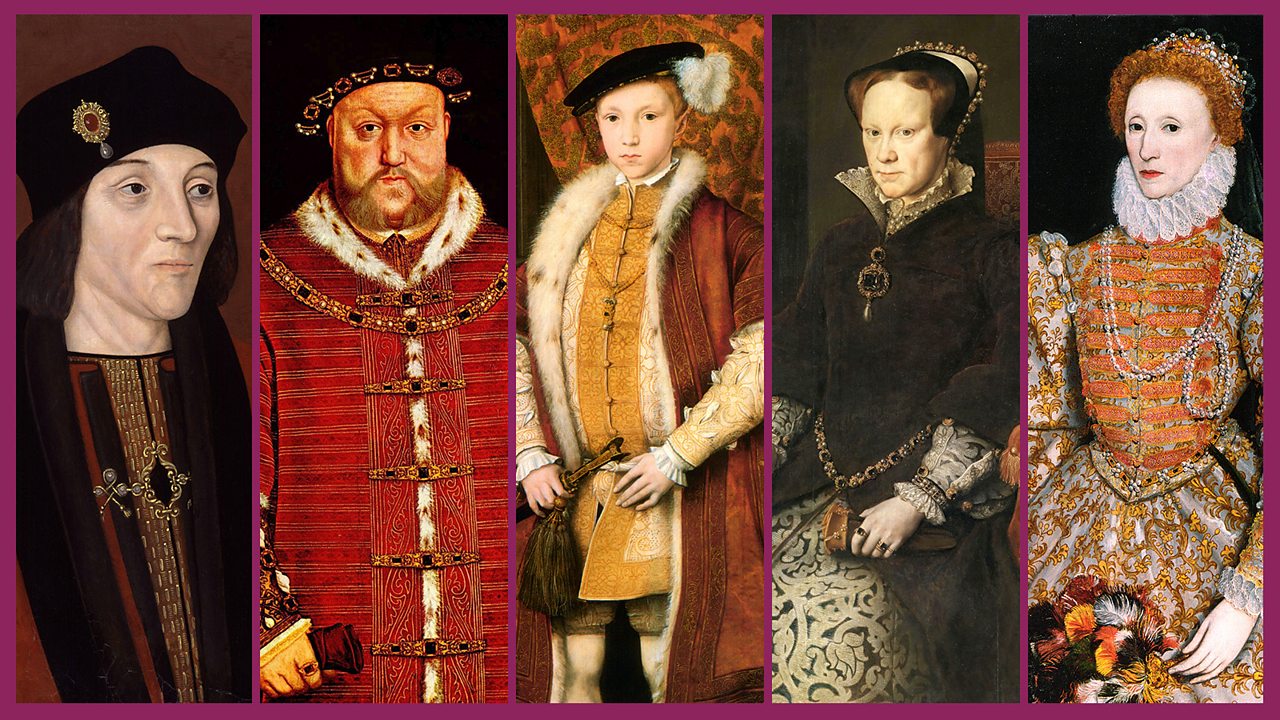 Key Information:
Homework: Homework is given out on a Friday and is due in the following Wednesday. Maths homework is set via mymaths.co.uk (login details in children's homework books) or as a written activity in their homework books. Children will also receive a spelling sheet that is also to be completed weekly.
If completing activities electronically via mymaths.co.uk is an issue, please contact Miss Ward.
Reading: As Dr Seuss once said, "The more you read, the more you know, the more you learn, the more places you'll go!" It is important that children are regularly reading both in and outside of school. Please aim to read with your child at minimum of 3 times a week and please sign in their reading diary. As children in Y4 are growing in independence, they can read to themselves and record this in their reading diary, please can this still be signed by an adult. Reading diaries will be checked every Monday so please ensure they are in school on this day.
Spellings: Children will be tested every Wednesday. Spellings are given out as part of weekly homework every Friday and the spelling sheet is due in on a Wednesday. Children are expected to complete all 4 practises and sentence activities on the sheet.
PE: Year 4's PE days are Wednesday and Friday. Please ensure children have both an indoor and outdoor kit available in school during the winter months. Earrings need to be removed before a PE lesson. If children are unable to take earrings out themselves then earrings need to please be taken out at home on a PE day.
Times Tables
Although the Times Table Check 2020 will now not be going ahead, it is still important for children to be regularly practising their times tables to 12x12.
It is a statutory expectation that by the end of Year 4 children will fluently know their times tables to 12x12. Therefore alongside work done in school, it is important that children are also practising their times tables at home. It would be greatly appreciated if when testing your child on their times tables that they are asked in a random order (e.g. 3x4, 7x4, 10x4 etc.) to encourage children to know the times table facts quickly and fluently. In school, the approach used is to say the full number sentence (e.g. "1 times 4 is 4, 2 times 4 is 8…) so that it becomes more memorable when asked at random.
Below are links to websites offering songs and games to support your child in learning their times tables.
https://mathsframe.co.uk/en/resources/resource/477/Multiplication-Tables-Check - similar style to the national times table check.
https://www.topmarks.co.uk/Search.aspx?q=times%20tables
https://www.bbc.co.uk/teach/supermovers/times-table-collection/z4vv6v4
Newsround

Keep up to date with the latest news.